AR Lettings is a trading division of Austin Rees, one of Brighton and Hove's most established residential block and estate management companies with a portfolio including some of the city's most recognisable buildings.
For landlords with rental properties in blocks managed by Austin Rees we provide an holistic service by ensuring that tenants moving into your property really understand the community they are joining and the need to respect other residents. Because our lettings team work closely with our Property Block Managers, any issues are quickly resolved to prevent them becoming serious problems.
Whether you own one buy to let rental property or you're a landlord with a large investment property portfolio your property needs to work for you and provide the best return possible on your investment. Its essential that you can trust your agent to look after your best interests. We provide that peace of mind.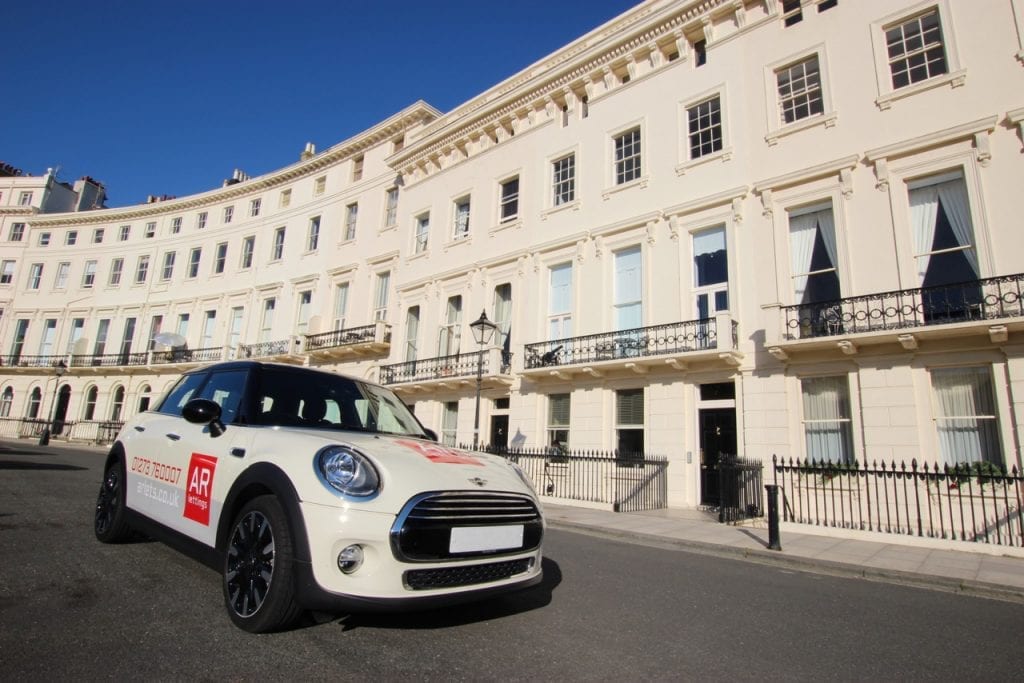 Our lettings team can make your life easier. We give you the most accurate valuation for your property and run a marketing campaign using all the major property web portals and local property press. We also carry out reference checks on prospective tenants, draw up tenancy agreements and manage tenancy information using our state-of-the-art management system. And because our lettings team are able to draw on the experience of the whole of our property management team we can make sure that your property is managed as efficiently, safely and as effectively as possible.
We are regulated by the Royal Institution of Chartered Surveyors (RICS) and the Association of Residential Managing Agents (ARMA). Our services are offered in accordance with the 'RICS Residential Management Code'. Any money that we hold or handle for you is fully insured and protected through our membership of the Royal Institute of Chartered Surveyors (RICS). Independent redress is provided through the Ombudsman Service: Property.
For more information on how we can provide the service you want, contact our lettings team today. 
Right To Rent
Right to Rent legislation was introduced by the UK Government on 1st February 2016. It means that letting agents need to prove that prospective tenants have the right to rent property in the UK.
Before the start of a new tenancy we will check that:
the documents the prospective tenants provide are originals and belong to the tenant
the dates for the prospective tenant's right to stay in the UK haven't expired
the photos on the documents are of the prospective tenant
the dates of birth are the same in all documents (and are believable)
the documents aren't too damaged or don't look like they've been changed
if any names are different on documents, there are supporting documents to show why, eg marriage certificate or divorce decree
If the prospective tenant is arranging their tenancy from overseas, we must see their original documents before they start living at the property.
AR Lettings will also make checks for all prospective tenants aged 18 and over, even if they're not named on the tenancy agreement.
You can find out more about the Right to Rent legislation here.
AR Lettings will complete the checks required as part of our expert referencing service in partnership with Rent-4-Sure.
Failure to comply with this legislation could mean that the agent is liable for a fine of £3,000.
 Getting your property ready to let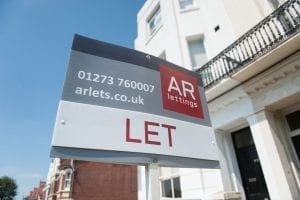 Before you let your property you need to prepare it ready for your tenants. This may involve speaking to your mortgage lenders and insurance company. You will also need to arrange cutting keys, taking inventories, and acquiring safety certificates for gas, electrics and appliances, we can assist you with this.
As your letting agent, we can manage all this on your behalf. 
Residential Property Owners Legal Protection
We pride ourselves on only supplying the best possible tenants for our landlords. Our extensive referencing and viewing process ensures that every possible step is made to ensure our landlord's risk of a bad tenant is minimal.
But even the best of tenants can fall on difficult times or change of circumstances. Whist this a rare occurrence, we believe our landlords should not fall victim of events out of their control and should protect themselves against the unknown. There are a number of companies who can offer a level of legal protection against such incidences.
The right service for you
We provide landlords with two levels of service. These are detailed in our example Terms of Business for the letting and residential. The table below gives you details of what is included in each of our service levels – simply click on the box. If you need more information please contact a member our lettings team.
Full Management*
Tenant Finding Only **
Valuation
Available with all services
Valuations are carried out by our experienced staff who will provide you with a current market appraisal and discuss the marketing and maintenance strategy for your property
Marketing your property
Available with all services Like many agents we use different platforms to get your property in front of the right target audience. Today, most people looking to rent properties use on line search engines from their mobile phones, tablets and computers. We have designed our online presence to make the most of these tools and to get your property in front of prospective tenants as efficiently as possible.
Expert referencing
Available with all services On paper, many tenants sound perfect but we believe in really getting to know them and following up all references. Working in partnership with
Rent 4 Sure
, we check each tenant's employment, rental and credit history to provide an accurate and impartial report to give you peace of mind. In some cases, we will obtain a Guarantor for the tenants, in which case, the Guarantor would be a UK home owner and fully referenced in the same way as the prospective tenant.
Making sure your let is legal
Available with all services There are a number of legal requirements that should be met before a tenancy agreement is signed. These include the provision of an energy performance certificate (EPC), a gas safety record provided by a
Gas Safe
registered engineer, the confirmation that there are working carbon monoxide and smoke detectors in the property and details of the
deposit holding company
. Our lettings team manage all of the paperwork for you. Once a tenant and your property have passed all our checks, we will draw up a tenancy agreement, to be signed by both the tenant and the landlord. AR Lettings can sign agreements so long as the correct authorisation is in place.
Tenant Deposit Protection
Included in Full Management Service. All deposits taken for Assured Shorthold Tenancies are legislated to be covered by a tenancy deposit protection scheme. We require tenants to pay a deposit equal to six weeks rent on or before the move in date. You can find out more about
Tenancy Deposit Protection
Property Inspections
Included in Full Management Service. We will then carry out a mid term inspection of the property and a comprehensive report will be sent to you after the visit. Should you feel that you would like additional inspections or have chosen our Tenant Finding only service, inspections can be arranged at a charge of £60.00 (inc VAT) per inspection.
Rent collection
Included in Full Management Service. We will ensure that the rent is collected as set out in the tenancy agreement and forwarded to you in a timely manner.
End of Term
Included in Full Management Service. One of the more difficult aspects of the landlord tenant relationship is agreeing what, if anything, should be deducted from the deposit at the end of a tenancy. As your managing agent we can support you through these negotiations or act on your behalf. We can advise you on what you can and cannot claim and on what to do in the event that an agreement cannot be reached.
Vacant Property Care
Included in Full Management Service. Inevitably there will be times when your property is empty between tenancies. When this happens you still need to know that your property is protected and cared for. We will not make a charge for taking care of your property from the period that you instruct us to find you a tenant and the property being let. If you ask us to look after your property between tenancies without instructing us to find a tenant we will charge £60 (inc VAT) per visit. These 'down' times can often be used to carry out required works and redecorations and we would be happy to arrange a quote from one of our contractors to do this work. Please ask a member of our lettings team for more information.
Fully Managed Service

Set up fee of 1 week's rent
10% (inc VAT) of rent collected
Tenant Finding Only Service

Equivalent to two weeks rent + VAT (calculated at £ per week) or minimum of £474 (inc VAT).
Tenancy Agreement – Both the Fully Managed Service and the Lettings Only Service require AR Lettings to produce and prepare a tenancy agreement. This is charged at £120 (inc VAT) per new tenancy.
We are also able to offer a bespoke service tailored to the individual requirements of landlords. Please talk to out lettings team for more information.
You can download our list of optional services and fees here.
Carrying Out an Inventory
We strongly advise that our landlords instruct an independent inventory so that an accurate assessment of damages, if any, can be made and charges levied from the Tenancy Deposit held.
£120.00 (inc VAT).
We work with Smart Lets to provide this service. They are regulated by AIIC
Gas Safety Certificate
If there is a gas supply in the property landlords are required by law to provide an annual Gas Safety Certificate.
Our fees, which include liaising with contractors, are £90.00 (inc VAT) for the inspection of the boiler and cooker hobs (if applicable) plus £36.00 (inc VAT) for each appliance. 
Electrical Inspection Certificate Report (EICR)
It is the landlord's responsibility to ensure that the property is in keeping with Health and Safety requirements. In the event of a fire caused by an electricity fault in the property, the landlord may be found liable.
The fees for these reports are £300.00 (inc VAT) 
We recommend landlords provide an Electrical Safety Certificate for each property every three years.
Energy Performance Certificate
Landlords are required by law to provide inspection of energy ratings prior to a property offered to let on the open market £120.00 (inc VAT).
Smoke & Carbon Monoxide Detection
Since 2015, it is a legal requirement that all rented properties must ensure that there are working smoke alarms on every level of the property. It is also best practice to ensure that Carbon Monoxide Detectors are supplied in the property has Gas.
Installation Fees are £48.00 (incl of VAT) per detection unit, plus an annual fee of £30.00 (incl of VAT) for checks and inspections.
This helpful guide – The Smoke and Carbon Monoxide Alarm (England) Regulations 2015 produced by HM Government provides you the information you need to ensure your rental property is safe.
You will also find useful information in the HM Government booklet Fire safety in Shared and Rented Accommodation.
Rent Guarantee Scheme
It is strongly advised that you consider rent protection in the rare cases that the tenant falls in to arrears. AR Lettings is unable to give legal advice in these matters, however we are able to provide information of services available.
Property Inspections
After the first three months we will visit the property for a free inspection and report back to you. This service is only available of the Fully Managed Service.
If you require any additional inspections, they are charged at £60 (incl of VAT) per inspection.
Tenancy Deposit Scheme
It is a Legal requirement that all deposits are registered with a tenancy deposit scheme. To register a deposit, there is an annual fee of £40.00 (incl of VAT). For more information, please refer to clause 7 of the Terms of Business.